The Best Summer Spots in Austin, Texas
2

May
Lori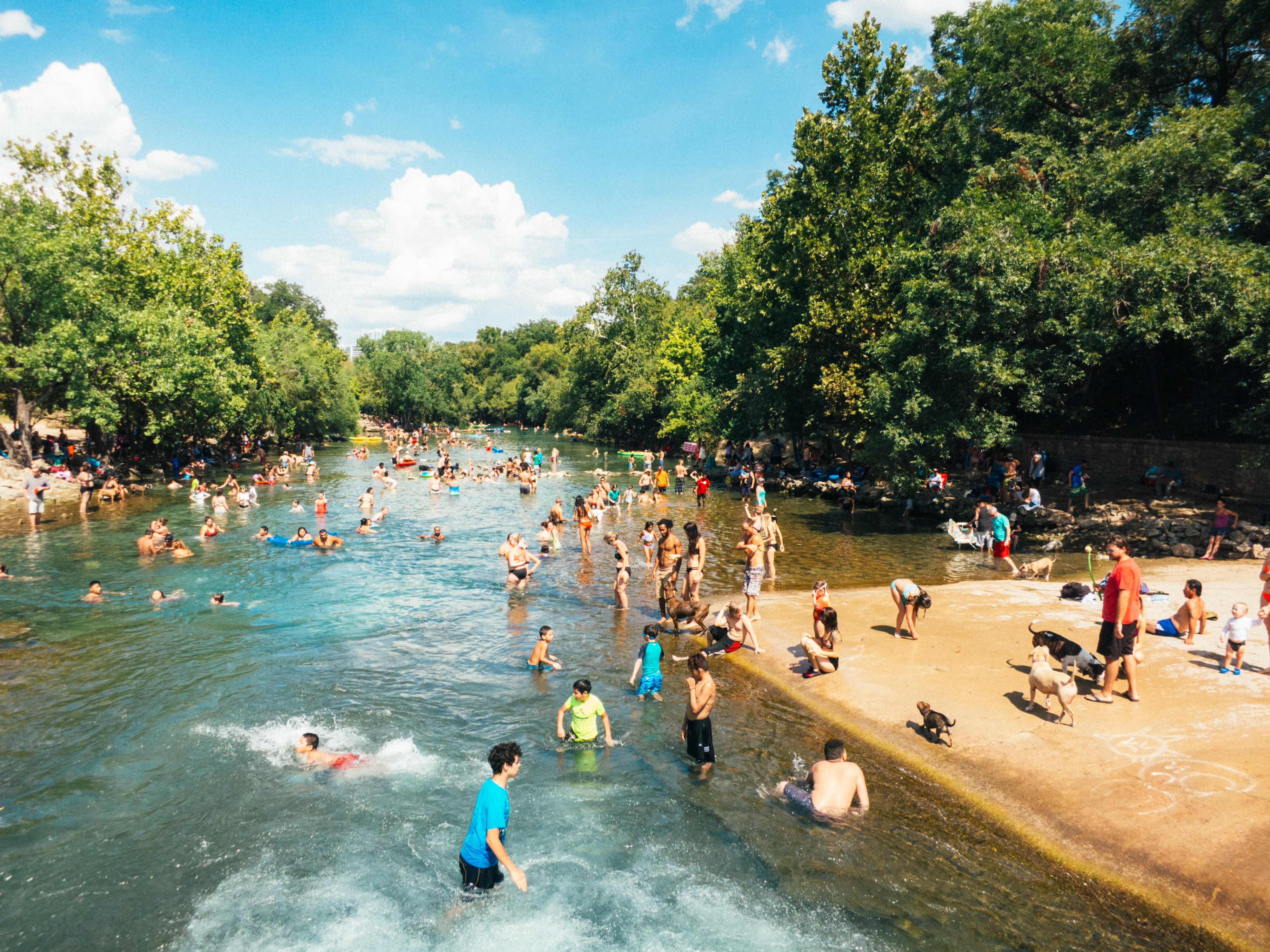 Summer is just around the corner which means things are going to start heating up in Texas. We have put a list together of a few of our favorite things to beat the heat this summer in Austin.

GO FOR A SWIM
Austin is home to the famous Zilker Park, which is located right in the heart of downtown. Zilker is home to Barton Springs Pool where you can relax in the park on a sunny afternoon. Another hot spot would be Hamilton Pool Reserve which offers scenic views while floating alongside a waterfall.
GO FOR A RIDE
If you are looking to explore the city a bit more, we recommend you and your crew rent a bike from Mellow Johnnys Bike Shop and pedal around town then hop on the Ann and Roy Butler Hike-and-Bike Trail. This route has many scenic photo ops along the way for you to enjoy.
VISIT THE CAPITAL
If you are looking to stay inside we recommend a trip to the Texas State Capital. This spot provides multiple tours and exhibits where you can learn more about the rich history of the Lone Star State.
NOTHING BEATS TEX-MEX
Austin has quickly become known for its famous cuisine including the rich flavor of Tex-Mex. Nothing can beat a bowl of queso at Matts El Rancho with freshly made in-house chips and tortillas or a hand-shaken margarita at Güeros Taco Bar where you can enjoy live music as well.
A SWEET TREAT
If you have a sweet tooth we recommend grabbing a scoop at Amy's Ice Cream where they specialize in classic desserts packed with flavor. Another sweet find in Austin would be The Museum of Ice Cream, this spot is a unique experience where one can feel like a kid again in their interactive exhibits.
Do you have a go-to spot in Austin? Share with us in the comments below!